Key-Soft company stays focused on assisting our clients to achieve their tactical and strategic goals, by providing business-driven and approved technology solutions, which have a high return on the clients' investment.

Key-Soft was established in 1992 and is currently a significant part of TechnoArt Labs Alliance of several independent teams under one roof. For 4 years (1997-2001) we've been working as a development division for 3Com Corporation and that proved to be the winning route of doing IT business today. We have been working in conjunction with their top notch business analysts and system architectures in each project and there were several multi-hundred-thousand accounts served at a high level.


"The quarter we just closed last night was especially significant because it was the fourth in a row that we finished over our targets. You all have played a very crucial part in achieving these spectacular results and you should be proud of your results and progress."



Dareld Nishijo
Internet Solutions Director,
Consulting Services
3Com Corporation
We're engaged with several partners in the US and Europe and constantly expanding our partnership network. The current business organization includes the core Alliance Development Center located in Russia and 2 premier partners in North America: LocoNotion Inc, Seattle, focused on marketing/advertising/branding for Fortune 500 companies; and the Transcend Company, the IT consulting satellite in the city of Calgary.


The backbone of our methodology is that we're not tied up strictly to any particular technology, but we have a number of them to choose from within the alliance. Prior to the development phase we compare different up-to-date technologies and possible pitfalls, and choose the most suitable and cost effective solutions. It goes without saying that our System Analysis Team works with Rational Unified Process (RUP), Unified Modeling Language (UML), and Design Patterns. We offer a combination of customized consulting services and packaged offerings to help our clients leverage their investments in information systems and business processes. We believe that "Safety lies in the details".


Our location in the Siberian Scientific Center of Russia, the "brain" center, made it possible to take aboard the highest-level specialists, team up with well educated (MS in average) staff, and cooperate with world known science names.


With a large pool of expert developers and skillful teams available in-house and through our partner network we are flexible in team building in accordance to any current and expected project needs. At the same time we have a scalable organization ready to accommodate almost infinite amount of IT work. The 4 year experience of close business relationships with 3Com Corporation has proved the advisability of that alliance-like approach.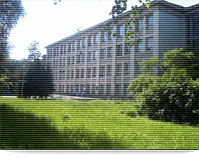 Novosibirsk State University


Following ISO and CMM standards we have successfully delivered hundreds of projects for retail, oil/gas, security, finance, real estate industries and the government.


Key-Soft company strongly believes that any small and medium sized business deserves high quality IT services. Like big companies they can afford high end IT products, no matter how thick their wallets are. Distributed business organization model makes our costing flexible and with our large pool of talents to choose from, we are happy to tailor the cost to fit any budget. We were able to build low-cost teams for developing countries with adverse exchange rates. Although we cannot offer all our products and services for a lower price, several opportunities are available and we are able to make the best arrangements for each of our customers.


"Working with you helped us to achieve the 24x7 working cycle. Your extremely high performance helps us to be one of the leaders in Web Consulting"

Leon Kopelev
Director of Technology,
Interactive Web Concepts, Inc.